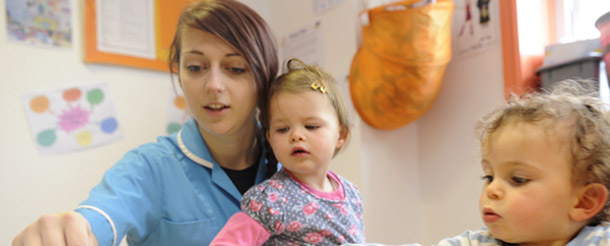 We are now able to accept applications for the Voluntary Approval Scheme.
In 2019 there was a complication which affected the continuation of the 'Childcare at Home' Voluntary Approval Scheme, under which you were approved.
The Welsh Government established the 'Childcare at Home Voluntary Approval Scheme', sometimes referred to as the "Nanny Scheme" in 2007 as a voluntary scheme, administered by us on the Welsh Government's behalf.  Amongst other things, inclusion within the scheme enables parents using an approved nanny, to receive payments for the childcare the nanny provides through a range of UK Government tax and benefits concessions such as Tax Credits, Universal Credit and Tax-Free Childcare, where they are eligible. 
In March 2019, we were informed by the Welsh Government that there was a problem in relation to the legal basis of the scheme which meant the scheme needed to be closed.  This was due to a change made to the governing legislation by the Department for Work and Pensions (DWP).  
Following intensive discussions, the Welsh Government, DWP and HMRC are in agreement that a new scheme will ultimately be required to replace the existing 2007 scheme.  However, in the meantime DWP and HMRC are prepared to honour all tax and benefit payments associated with the 2007 scheme in respect of:
nannies already approved under the 2007 scheme and who wish to renew their approvals;
nannies wishing to be approved for the first time under the 2007 scheme;
existing and new tax and benefit claimants using nannies approved under the 2007 scheme.
For the time being therefore, and until the introduction of a new Welsh Government scheme, which is recognised in UK Government law, we will continue to operate the 2007 scheme in respect of approvals and renewals. This decision means that we are able to re-open the scheme and start processing both renewals and new applications. 
The Approval cost for the Voluntary Approval Scheme is £55. If applicants also need a DBS certificate, this can be requested via Vibrant Nation at the cost for £49.60.
The Frequently Asked Questions provide further guidance as to what steps to take next. 
If you have any further queries you can email CIW@gov.wales