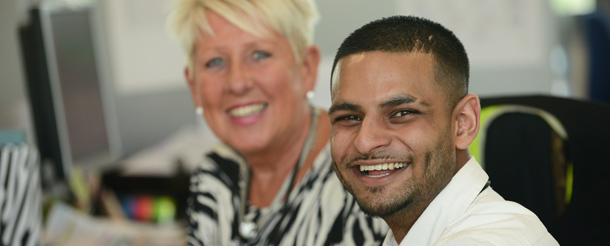 Information about our current vacancies and how you can apply.
Why you should work for us
Our teams are made up of professionals with different skills and expertise to ensure that social care and social services are safe for the people who use them.
Working for us can be a rewarding role whether you work in one of our regional offices with our registration, inspection or enforcement teams or our National office which includes our communications and corporate services teams.
Current vacancies
We have numerous vacancies available across Wales. Live vacancies listed below – more coming soon.
Recruitment open days
We are holding several recruitment open days across our offices in Wales.  Find out more about the work we do, hear from our current inspectors, discover more about the roles we are advertising and obtain assistance in how to complete your online application.
There are 3 sessions, please choose a preference of either 9-10am, 12noon-1pm or 3-4pm:
Thursday 11 April, Merthyr Office
Friday 12 April, Carmarthen Office
Tuesday 23 April, Carmarthen Office
Tuesday 23 April, Llandudno Office
Monday 29 April, Merthyr Office
Monday 29 April, Llandudno Office 
No need to book, come along on the day.
Sign up to our jobs alert
If you are interested in working for us you can sign up to our jobs alert. When jobs are advertised you will receive an email about our current vacancies.